Meath and Wicklow Tuite Family
The church records for Oldcastle commence in 1789.
(1) Patrick Tuite Born 1704 and died September 22nd 1745 aged 41. Source Ballinacree Historical Societ which found a grave marker (Memorial # 0062: http://homepage.eircom.net/~ballinacree/killeagh_cemetry_records.htm)
(2) John Tuite (1730 - 1784) Killeagh Cemetry
Brothers: Edward, Patrick and Michael Tuite
(3) Michael Tuite and Anne Smith married on March 8th 1791 in the parish of Oldcastle. Witnessed by Patrick Grace and Matthew Tuite.
(4) John Tuite born on April 23rd 1793 in the Parish of Oldcastle. Married Mary Plunkett.
No record for the marriage of John Tuite and Mary Plunkett in Oldcastle was found. No birth records were found for Mary in Oldcastle.
Brothers and sisters
Patrick born January 17th 1795
Bridget born June 25th 1798
Catherine and Eleanor born December 9th 1799
Matthew born April 6th 1802
Michael born November 22nd 1806
(5) Michael Tuite possibly born on April 19th 1829 in the Parish of Oldcastle. The other possible birth date is 1825. Died 1920.
Married Bridget Maguire in Oldcastle on October 9th 1851. Witnessed by Thomas Seery and Thomas Keenagh.
No possible birth records were found for Bridget Magurie in Oldcastle.
Brothers and sisters
Edward born March 24th 1826
Anne born February 18th 1831
Tithes
Tithes were a form of tax collected 'for the maintenance of the estate church, Church of Ireland'. Tithes were originally paid in kind but in the 1820s/30s it was decided that the tax would be paid in a monetary amount. It was necessary to value the land and this resulted in the Tithes Applotment Books. Michael and John Tuite were listed in Corstown in the Tithes of 1833.
(6) John Tuite of Corstown, in the parish of Oldcastle County Meath, married Bridget Tuite (b. 1861 d. 1916), daughter of Edward of Fennor, on the 1st of December 1894. Witnessed by John and Mary Tuite. No birth record for Bridget was found in Oldcastle or Kilskyre. Possible parents for Bridget in Oldcastle were Edward Tuite and Anne Moore while Edward Tuite and Catherine Mc Namee could have been her parents from Kilskyre. This assumption is made from the fact that her father's name is shown as Edward on the marriage record and that her age appears as 40 in the 1901 Census Returns. Edward Tuite and Anne Moore had children born to them in Oldcastle in the late 1850's. Edward Tuite and Catherine Mc Namee had children born to them in the early 1860's in Kilskyre, it is possible that Bridget was born to either couple and not registered for some reason.
(Someone had a brother Peter, a priest, who went to Texas after his father refused to pay for his education!).
John Tuite, born on May 3rd 1854. (The year 1855 is chiselled into the wall at the back of the cottage in Summerbank which may have been to signify his birth. John died in 1931.
Brothers and sisters:
Anne born April 30th 1852
Mary born May 25th 1856
Bridget born 1st July 1859
James born January 5th 1862
There was a Peter Tuite born in 1854 and died in 1927.
Griffiths Valuation
This was a valuation (taken in 1854) used to determine how much each householder should paid towards financing the Workhouses which were established to house the destitute poor. It was not intended for genealogical purposes but in the absence of census and other records it has become a very useful source in genealogical research. Michael Tuite in Stonefield and John Tuite in Fennor Lower, Oldcastle were both listed. Edward Tuite and Edward Tuite Jun. in Fennor are listed and are perhaps one of the Edward's listed as the father of Bridget Tuite who married John in1894.
| | | | | |
| --- | --- | --- | --- | --- |
| Depreciation (B04_06) | Depreciation (B04_06) | Depreciation (B04_06) | Depreciation (B04_06) | Depreciation (B04_06) |
| Network | Network | Network | Network | Network |
| FY19 | FY19 | FY19 | FY19 | FY19 |
| Final | Final | Final | Final | Final |
| DecClose | DecClose | DecClose | DecClose | DecClose |
| Periodic | Periodic | Periodic | Periodic | Periodic |
| TotInp | TotInp | TotInp | TotInp | TotInp |
| Ultimate | Profit & Loss | Profit & Loss | Cash Flow | Cash Flow |
| YearInput | ITDBase | YearTotal | ITDBase | YearTotal |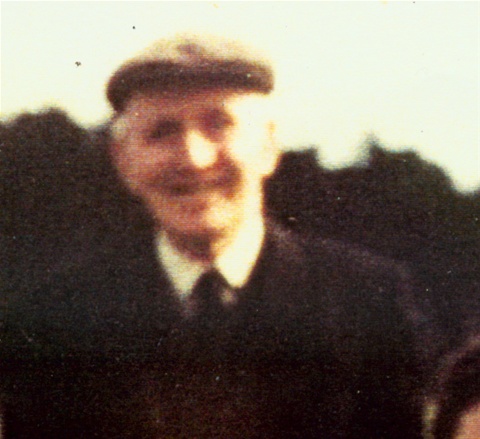 (7) Michael Tuite Born on August 17th 1895 and died in 1972
Michael (the eldest) married Margaret Heatherton (one of 16 children) of Mullagh and had 7 children. They moved from Summerbank to Knockbrack Oldcastle, Co. Meath and had a successful dairy farm, "Knockbrack Dairy". The milk was delivered by horse and cart around the town (the horse in the photograph below died immediately after being put out to pasture for his retirement years. Michael Tuite is the man in the cart).
Brothers and sisters:
Anne born August 4th 1896
Marie born September 12th 1897 (a Sister at the Sacred Heart Convent in Dublin)
Rose born October 1st 1898
Rose inherited the Summerbank cottage and died there from an injury after falling into the fire. She lived in England for years before returning to Ireland and opening a small bar in Oldcastle town.
Census Records
1901 is the first complete census available for County Meath which documents:
Michael Tuite (age 72), a farmer and widower listed in Corstown. Listed in the house the night the census was taken were his son John (46), John's wife, Bridget (40), grandchildren Michael (6), Anne (4), Marie (3) and Rose (2). Also listed isElanor McInerney (35) a servant. The 1911 census is not available.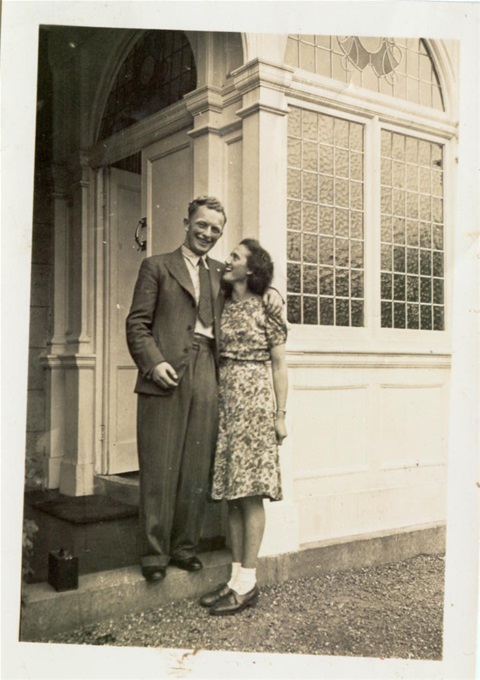 (8) John (Jack) Tuite the eldest born 1918, died 23rd May 1996 (aged 78 years) graduated from Salesian Agricultural College, Warrenstown, Co. Meath in 1938. He moved to Wicklow and managed a large estate,Knockrobin, near Rathnew. There he met and married Catherine Doherty (died 26th March 2000 aged 84 years). Catherine was the daughter of Patrick Doherty and Bridget Dean of Co. Mayo. After marrying they moved to Marlton Road, Wicklow town and had 9 children:
Brothers and sisters:
James (Jim) born 1919, died January 2001, locally known for his involvement with the Millbrook GAA.
Rose (married Michael Duffy d. 2001). They had a hardware shop in Dublin.
Nancy (married Eugene Renehan)
Bridget (lived in London for years before returning to Ireland). She married Dan Coyle.
Maura
Michael
Death Of Miss M. Tuite, Knockbrack
Death Of Miss M. Tuite, Knockbrack
The chief mourners at the funeral of Miss Maura Tuite, Knockbrack, Oldcastle, in addition to those named in the obituary notice on another page of this issue, were :-Mr. Michael Hetherton, Mullagh (uncle) ; Misses M. and R. Tuite, Summerbank; Mrs. Farrley, Munterconnaught; Mrs. Lynch, Summerbank; Mrs. Keogan,Maghera; Mrs. Caffrey, Rahard; Mrs. Coyle, Knockbrack (aunts); Mr. John Cassidy, Navan. Very Rev. W. Cooney, P.P., V.F., Oldcastle, assisted by Rev. Peter Tuite, English Mission (cousin), officiated at the graveside. Among the numerous messages of sympathy received by the bereaved family was one from An Taoiseach, Mr. J. A. Costello, and Mrs. Costello. Michael, the youngest.
No death in recent years aroused deeper regret in the Oldcastle district than that of Miss Maura Tuite,Knockbrack, Oldcastle, which took place on Friday last. She was to have been married a week or so before she died. Daughter of Mr. And Mrs. Michael Tuite, Knockbrack, she was proprietress of a flourishing business in Dublin. The late Miss Tuite was a great favorite with the people of Oldcastle. She was a young girl of charming manner, kind and thoughtful, and possessed an infectious sense of humour. Her death came as a great shock to the entire district where she and her family have always enjoyed the warm regard of all sections of the community. To her devoted parents, brothers and sisters we tender our sincere sympathy in their poignant bereavement. The funeral took place on Sunday when the cortege was one of the largest ever seen in the Oldcastle district. The chief mourners were: Mr. and Mrs. Michael Tuite (parents); John, Jim, and Michael Tuite (brothers); Misses Bridget and Rose Tuite, and Mrs. Renehan, Killallon (sisters); Eugene Renehan (brother-in-law); Mrs. J Tuite (daughter-in-law).
(9)
Michael, John, Patrick, Brian (1950), Anne (Murphy), Mairead, Mary (O'Leary), Rosie (Tangney), David. All born in Wicklow town, Ireland
(10)
Richard John Jim Loong Tuite Born: 2002 to Brian Martin Tuite (1950) and Pamela Peck Sar Tuite (nee Tang)
Keiran Michael Xiang Loong Tuite Born: 2004